Laptops In Lessons
Using Internet access devices in Mathematics lessons

Software for Mathematics
Laptops, netbooks and TabletPCs are of little use in class if there is not software to support learning.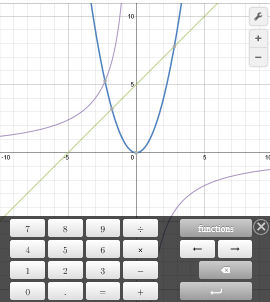 Some software can be very expensive while other software is free. Some software requires installing while other software can be accessed online. Whatever you choose there is a great deal of potential to support learning.
This area of the Transum website is designed to share information about the software that I personally recommend.
Top Ten Software
Because I believe 'Blended Is Best' and that a good Mathematics learning programme should include a variety of types of activity including those not involving a computer, here is some software that produces printable game pieces for group work and games. With Tarsia software you will easily be able to create, print out, save and exchange customised jigsaws, domino activities and a variety of rectangular card sort activities.
Activity Ideas
Do you have any tips for using laptops (or other portable computers) in Mathematics lessons? Click here to enter your ideas.