Introduction
Explore Geometry With Kites!
Can you make a kite shape from a single A4 size sheet of paper using only three folds? Click Here to find out how.
Will your kite tessellate? Can you put a number of kites together to make a symmetric design? What about 4 lines of symmetry and rotational symmetry of order 8.... is it possible?
Can you write a procedure in Logo to draw a kite .... what designs can you make with your Logo kites?
What is a kite?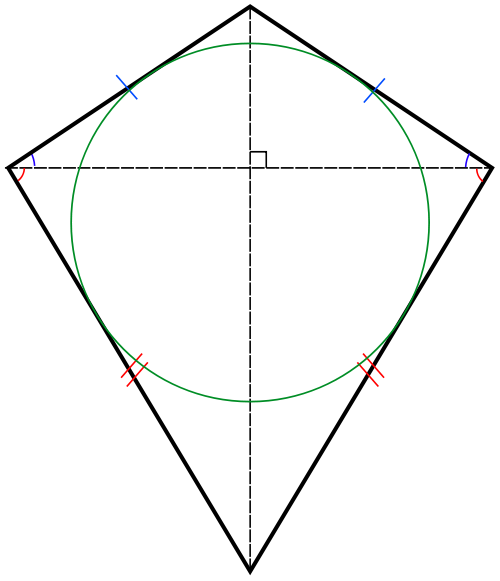 In geometry a kite, sometimes known as a deltoid, is a quadrilateral with two disjoint pairs of congruent adjacent sides. A kite can also be described as a quadrilateral with an axis of symmetry along one of its diagonals.
A kite, as defined above, may be either convex or concave, but the word "kite" is often restricted to the convex variety. A concave kite is sometimes called a "dart" or "arrowhead".
Logo
Use a computer to draw kites!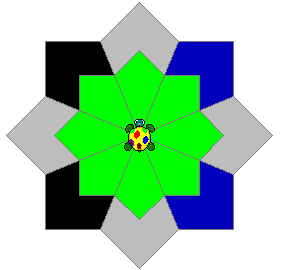 Here is a Year 8 student's design
to kite :size
lt 22.5
fd :size * 1.85
rt 67.50
fd :size
rt 90
fd :size
rt 67.5
fd :size * 1.85
rt 157.5
pu
fd 10
fill
bk 10
pd
end



to design
setfillcolor 7
kite 55 rt 45
setfillcolor 1
kite 55 rt 45
setfillcolor 7
kite 55 rt 45
setfillcolor 1
kite 55 rt 45
setfillcolor 7
kite 55 rt 45
setfillcolor 0
kite 55 rt 45
setfillcolor 7
kite 55 rt 45
setfillcolor 0
kite 55 rt 45
setfillcolor 10
repeat 8 [kite 35 rt 45]
end
Here are some more designs made with Logo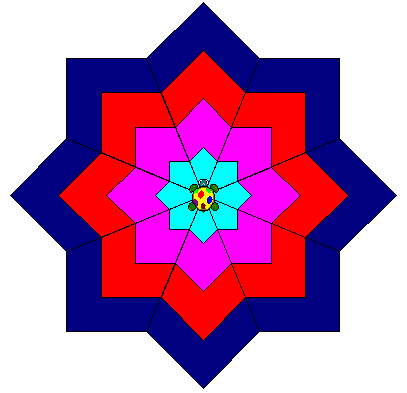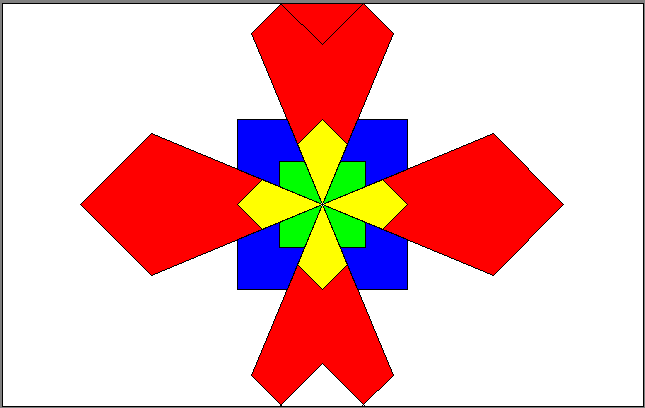 There is no time like the present! Click the button below and draw your first kite using Online Logo:
ONLINE LOGO